I am Herman,
A Passionate WordPress Developer
and Virtual Assistant
I have a very strong work ethic, trustworthy and reliable.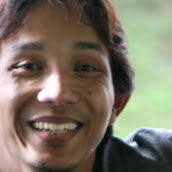 My name is Hermansyah Asrori. I decided to become a full time freelancer in 2013 and have been self employed since then. Initially I started on Upwork and successfully applied for a few job postings which turned into regular part time work for me.
I have a very strong work ethic. I am trustworthy, reliable and I really enjoy working with and helping people solve their WP issues. Getting to work with people around the world has been very satisfying for me in the relationships I have formed with my clients.
I am a married with 2 small children and live in Magelang, Indonesia. If you never heard about Indonesia, it's a beautiful country in South East Asia.
I've been working with Hermansyah Asrori for a long time. He has been excellent. He is very talented, has many skills, and provides terrific service. I highly recommend him.

Leon Altman

Herman has worked for us for over 6 years now and continues to do so. He has a wonderful work ethic and an impressive knowledge base to work from, we trust him implicitly. Not only that, he has an excellent eye for color and design 🙂

Chriss Smith

Herman was lovely and professional and able to deal with my lack of knowledge really well.

Tammy Malcolm

Herman was great to work with. He was reliable and easy to get along with. Highly recommended. Would like to work with him again in the future.

Brendan Hones

Herman has worked for us for 6 years.
We consider Herman a partner in our business and trust him implicitly.
He again and again has surpassed our expectations. He continues to perform work for us to this day and he maintains high standards. We wish Herman and his family all the Best.

Mark Smith

Herman, is fantastic to work with. He has excellent communication skills and finishes tasks as requested, works diligently and produces results on time. I will definitely be engaging Herman's services again in the future.

Steph Smart
For any reason you may have, don't hesitate to contact me.
I am now working as a WordPress Support Specialist on
Brainstormforce
. It's a company behind the awesome WordPress theme,
Astra
. Hence, I am not taking any clients with tight deadline project. But, if you have any projects with a bit more "
rubber
" deadline, then don't hesitate to me.
Top online freelancing marketplace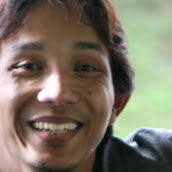 Affordable WordPress
Developer and Virtual Assistant